MY MOST RECOMMENDED
I have been asked by numerous people what courses or tools have helped me the most in my business. First off I want to let you know that I take my reputation very serious and I definitely will not recommend a product that I have not personally used and find beneficial. There are numerous courses I have purchased and to be quite honest I do not in good faith feel they were worth the money I invested therefore I myself will never recommend them to you.
One of the main things I ask of you is when you purchase a product whether it is through my recommendations or someone elses, put what you learn from it into practice. No amount of products purchased will do you any good if you do not utilize what you learn.
Do you spend time on social media? Do you have a burnt warm market? Would you like unlimited interested people to talk with about your business? This course will allow you to use social media properly to get unlimited leads to that are interested in talking to you about your business. Jessica Higdon is one of the best social media marketers and has built her own business using social media. She gives you all her secrets in this course so you to can have success.
Ever wonder why some people are more successful than others and what their secret is? Well one of the main things you will find is that your top earners have blogs, where they put value in the market place, be it on how to be successful or on their products. Their blogs allow them to capture leads and keep in contact with them.
If you are in the position I was in you may have no idea how to build a blog, or even where to start. I highly recommend Tanya Aliza course as it is so easy for anyone to follow and set up your own blog. She has this course broke down into short videos so that it is so easy to follow. She will take you all the way from why you should brand you, to what plugins to use, how to make money from your blog and so much more…… Check It Out Here
Once you make the decision to have your own blog, you will need somewhere to host the site. I personally recommend HostGator. I have never had any problems with this company, and their support personal have been more than helpful when I have contacted them. If you would be interested in using them for your blog, check them out here….Click Here
You will also need a auto responder for your site as well. This is where you will create your emails, store your list as people subscribe to hear from you. I personally now use aweber. I find them very reasonablily priced as well as user friendly.  You will also receive a discount by using this link. Check them out here…….CLICK HERE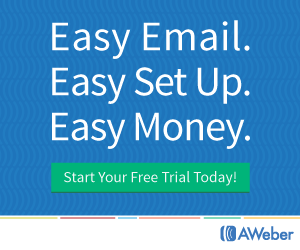 CLICK HERE

One of my goals is help other Network Marketers be successful in their homebased business. One of the keys to success is growing yourself. I personally recommend that you read a minimum of 10 pages a day on mindset. You will be amazed how you grow in this industry, not just your business but your mind. You want to be the leader and person that people look up to. You do this by growing yourself through reading and developing yourself.